The Report:
The Library at Pure! Dream Centre existed merely of just one bookcase!
Pure! contacted Moments of Joy to help them reconstruct the space into an information centre.
With the help of MOJ Pure! purchased new book cabinets, an information system to categorize the book and they introduced an borrowing scheme so the children could borrow books from the library to read or study at home.
The number of books – English and Khmer – have been extended, as had the English lesson method "let's Go". A number of educational games has also been added to the existing collection.
The Library now has a computer with Wi-Fi internet connection on which one can find the information system for the Library as the status of books being borrowed.
In the summer holidays the Library appeared to be fulfilling a demand for children wanting to read books during the school holidays or looking up information on the internet.
Pure! has told us that with the contribution of Moments of Joy they have been able to make another step in the development of the Centre and it's children.
Contribution: € 3.000,-
The application:

Pure! was founded in 2010 by a Group of enthusiastic volunteers from the Netherlands. Their Dream Centre was created to give the Cambodian children a chance to fulfill their dreams. It is a safe place where schooling is offered and chances are created for these children to have a better future.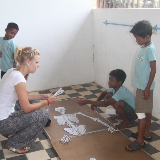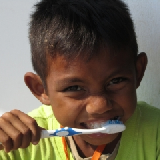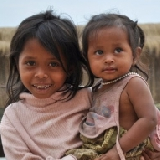 The children in the Pure! Dream Centre are between 7 and 13 years old. There are 59 children in the Dream Centre that spend part of the day at the Dream Centre for education, social welfare and a meal. The other part of the day is spent at a Public School where they receive Khmer lessons (the local language) and arithmetic.
A dream for Pure! is to create a "Knowledge Centre" where the children can look up all sorts of information themselves, by looking in the books available at the centre and by teaching the children how computers work so they can find information on the internet. Workspaces need to be created, bookshelves and cupboards made and computers, with internet connection, placed in this Centre.
Moments of Joy would like to support this project and help Pure! realize their "Knowledge Centre" in Cambodia.
- book cases (show-cases) € 683,--
- books and play packages € 380,--
- computers € 456,--
- internet connection and fees for 2 years € 570,--
- learn/earn place for 2 year for Cambodian teenagers.(This involves two "jobs" where children learn and work at the same time and also learn to manage their income/expenses) At the moment there are "jobs" as a PE teacher and a trainee in the kitchen. € 730,--
- onvoorzien € 171,--

Amount needed: € 3000,--